In Depth Stock Analysis – CHMI
CHMI is another real estate company that right now is currently running on the Bearish side. That means the company's share price is not doing so well but to me that is an opportunity. I love when I see red because that means I have to buy more. I buy stocks for their dividend yields and payouts. I am not looking to get rich quick but looking at the long-term towards my retirement. I am not a licensed broker and this is merely my own advice but I think this is a good stock to add to your portfolio. Real estate is always tricky but finding companies that know how to manage that field and consistently come out on top are the kinds of companies you want to add to your portfolio. If you want another real estate stock, check out ACRE.

Company Breakdown
(CHMI) CHERRY HILL MORTGAGE INVESTMENT CORP

Share Price – $4.49
Div. Yield – 13.61%
Div. Payout –$0.15 (Quarterly)
Market Cap – Micro Cap ($113.76M)
Sector – Financials
Industry – Mortgage Real Estate Investment Trusts (REITs)
Company Location – Farmingdale, NJ

Cherry Hill Mortgage Investment Corporation, a residential real estate finance company, acquires, invests in, and manages residential mortgage assets in the United States. The company operates through Investments in RMBS (residential mortgage-backed securities), Investments in Servicing Related Assets, and All Other segments. It manages a portfolio of servicing related assets and RMBS. Cherry Hill Mortgage Investment Corporation qualifies as a real estate investment trust for federal income tax purposes. The company generally would not be subject to federal corporate income taxes if it distributes at least 90% of its taxable income to its stockholders. Cherry Hill Mortgage Investment Corporation was incorporated in 2012 and is based in Farmingdale, New Jersey. – Pulled from Fidelity.

Dividend Breakdown

CHMI has been paying out dividends since 2013. This is a very good record of accomplishment for any company. The longer a company has been paying out dividends translates to better financial responsibility. This means the company knows how to spend their money to earn money. With a dividend yield of 13.61%, they pay out $0.15 per quarter. My goal for this stock is to own 1250 shares of the company. This would put me at an estimated $774.70 in yearly income at an estimated cost of $6,212.50 all in.


Company Breakdown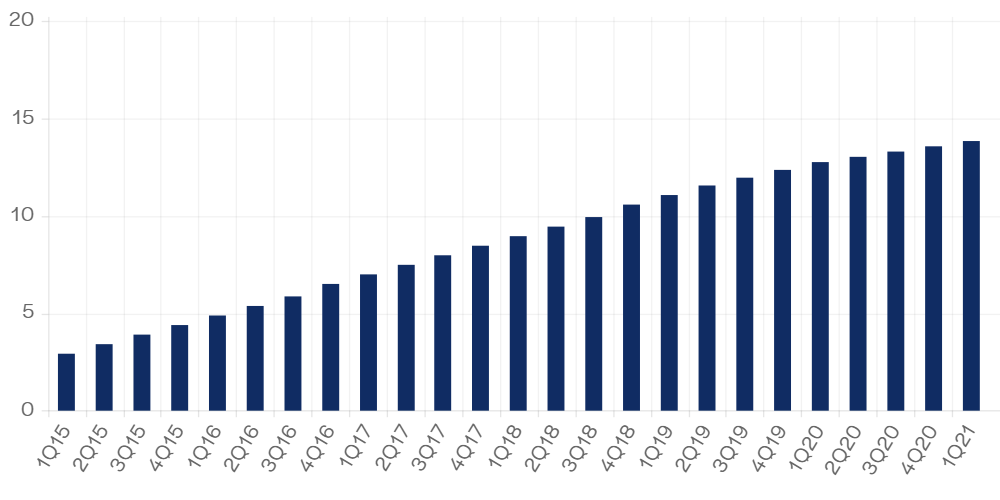 I believe for the price, dividend yield, payout, and the company's history that this is a worthwhile stock. Of course, with anything in life, things can change and that is no different for companies. Do your own research and if you find anything new or that we should know please let us know in the comments. Thanks for reading!