In Depth Stock Analysis – ACRE
ACRE deals with real estate financing. As of March 31, 2023, Ares Commercial Real Estate had total originated commitments of $2.5 billion across 53 loans. Ares Commercial Real Estate has a diversified portfolio across asset classes and geographies. ACRE is one of the stocks in my portfolio. Right now, it is currently trending on the Bearish side. Some analysists have marked it for sell but I think it is a good time to buy. I would wait and see if the price drops a bit more but definitely worth buying and adding to your portfolio.

Company Breakdown

(ACRE) ARES COMMERCIAL REAL ESTATE CORP

Share Price – $10.47
Div. Yield – 12.38%
Div. Payout –$0.33 (Quarterly)
Market Cap – Micro Cap ($582.81M)
Sector – Financials
Industry – Mortgage Real Estate Investment Trusts (REITs)
Company Location – New York, NY

Ares Commercial Real Estate Corporation, a specialty finance company, originates and invests in commercial real estate (CRE) loans and related investments in the United States. It provides a range of financing solutions for the owners, operators, and sponsors of CRE properties. The company originates senior mortgage loans, subordinate debt and preferred equity products, mezzanine loans, and other CRE investments, including commercial mortgage-backed securities. It has elected and qualified to be taxed as a real estate investment trust for the United States federal income tax purposes under the Internal Revenue Code of 1986. The company was incorporated in 2011 and is based in New York, New York. – Pulled from Fidelity.

Dividend Information

ACRE has constantly paid out dividends since 2021. They have a dividend yield of 12.38% and they payout $0.33 quarterly. For my own portfolio, I have a goal of owning 750 shares of this company. With that amount, I am looking at an estimated $1,064.21 per year in income from this company. This may not seem like a lot, but that is just dividend earnings. When you couple it with my other stocks that I plan to buy, I should be in excellent shape. To that that per year I am looking at spending an estimated $7,785.00 on this stock.

ACRE has met their obligations and have paid out dividends on time. View their dividend payout information below.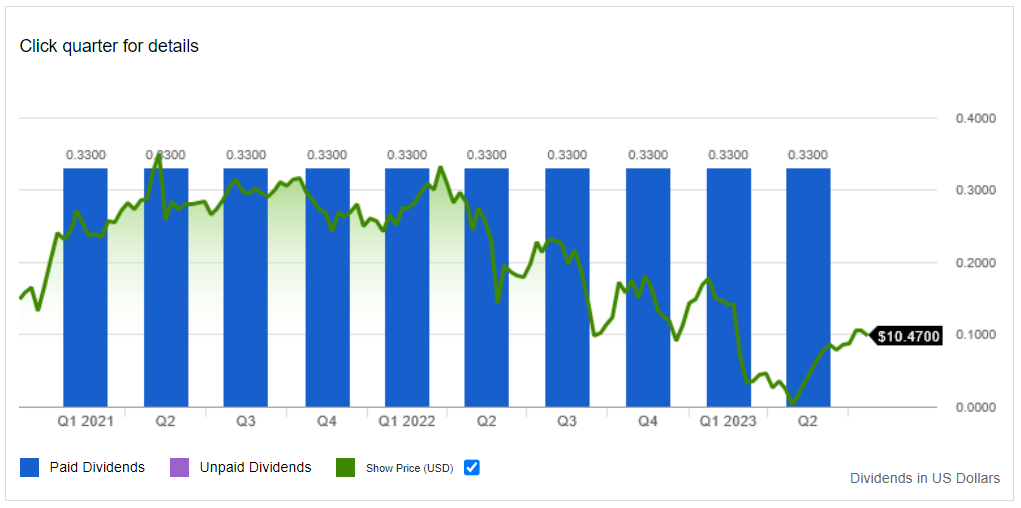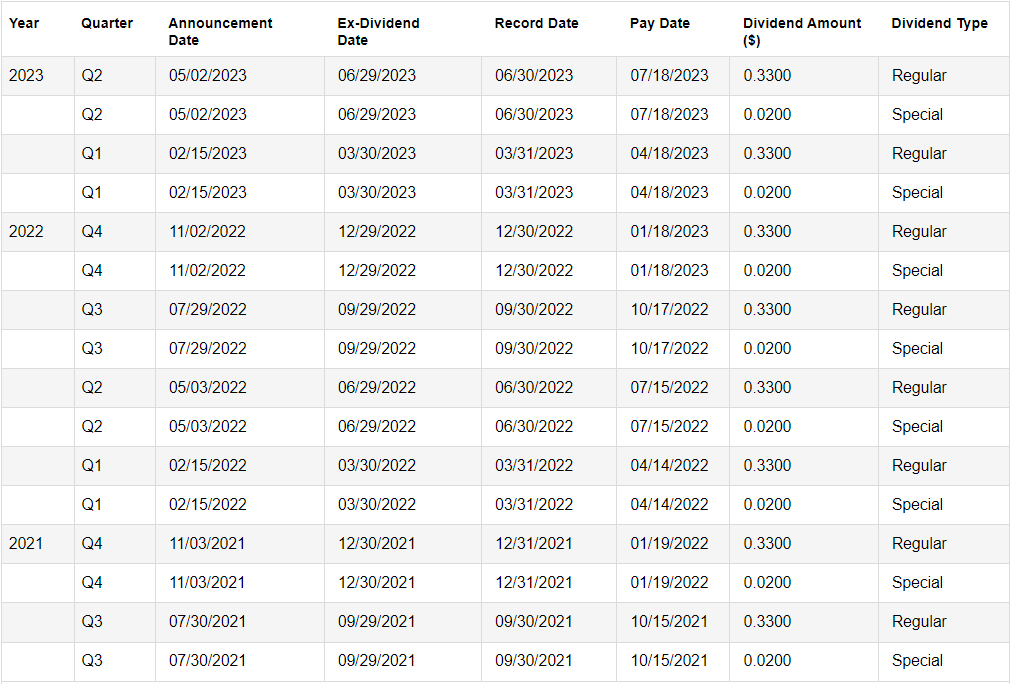 Company Portfolio
Here is a breakdown of what the company invests in so you can get a better picture of the company. They invest in a wide variety of areas, this spread gives the company flexibility, and a safety net as it is diversified.