Two Real Estate Stocks To Consider
Everyone wants to get into real estate but that can be very expensive. There is an alternative to actually buying up property and having to maintain them. I have two real estate stocks to consider that will help you gain real estate exposure without actually having to own the properties.
Realty Income (O) and NNN Reit Inc (NNN) are two real estate stocks that are the most part pretty identical. They both offer dividends above 6% and offer 25+ years of dividend payouts. They both have strong portfolios and consistently performed well over time. Check out the article and happy investing.
Table of Contents
Basic Stock Information
REALTY INCOME CORP
$49.57 per share
$0.2560 per month
6.28% Div. Yield
Paying since 1995
NNN REIT INC
$35.03 per share
$0.5650 per quarter
6.51% Div. Yield
Paying since 1995
Comparison Information
The chart below displays the growth of a $10,000 investment into both of these stocks, with prices adjusted for splits and dividends. So far, NNN has underperformed O with an annualized return of 5.51%, while O has yielded a comparatively higher 7.31% annualized return.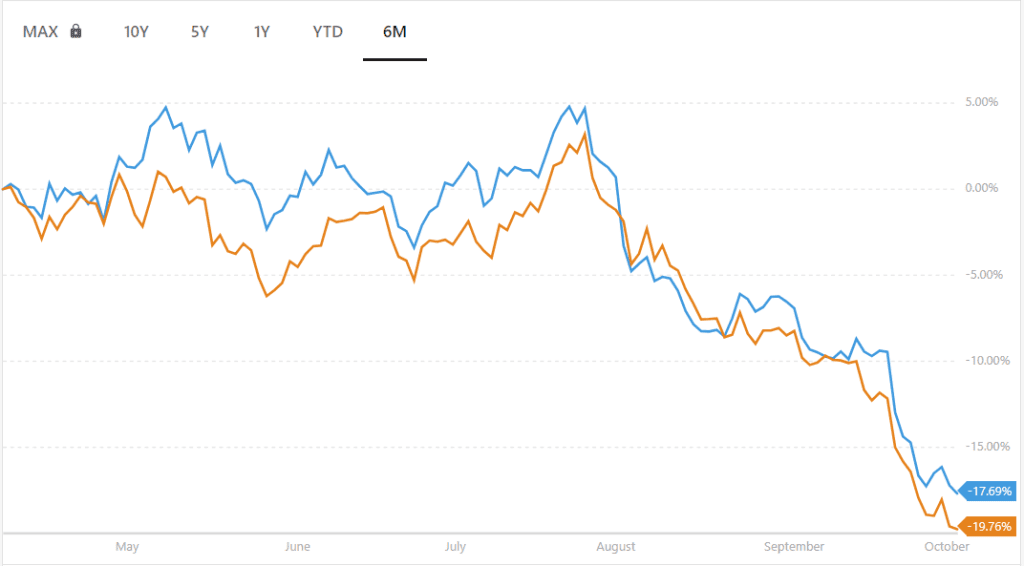 NNN vs. O – Dividend Comparison
NNN's dividend yield for the trailing twelve months is around 6.39%, more than O's 6.21% yield.

NNN vs. O – Volatility Comparison
National Retail Properties, Inc. (NNN) has a higher volatility of 5.30% compared to Realty Income Corporation (O) at 4.72%. This indicates that NNN's price experiences larger fluctuations and is considered to be riskier than O based on this measure. The chart below showcases a comparison of their rolling one-month volatility.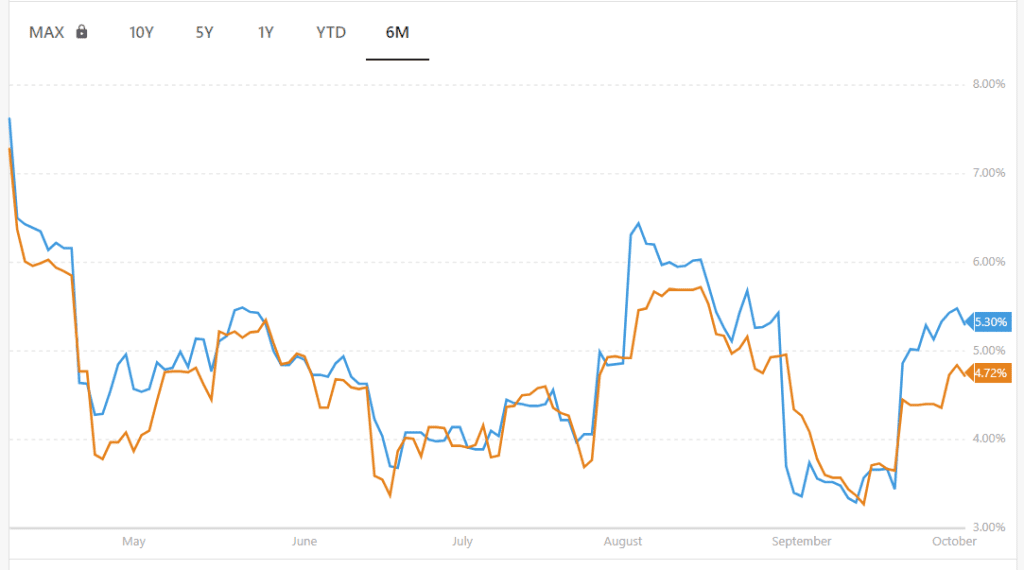 Which Should You Buy?
Honestly, both of these companies are a good buy. Either one will suit your financial goals and needs. For myself, I have shares with both companies as they both perform well and pay a good dividend. I do prefer O to NNN however since O pays out monthly compared to NNN which is quarterly. You will make more money with O.
With that said, either option is good. Consider yourself in a good spot if you add one of these stocks to your dividend portfolio.