August 2023 Dividend Investment Buys – CRF, CLM, CHMI, QYLD
Hello all, my monthly deposit went through and I decided to spend it on these stocks. This is a happy time for me, as I love adding to my portfolio. Watching it grow and seeing my hard work is very rewarding. The ultimate goal for me is to retire at the age of 55. Dividend investing is hard work but if you dedicate yourself to it, there is no reason you cannot retire early and enjoy your life alongside your 401k account. As always, do your own research. I am not a licensed broker.
| | | | |
| --- | --- | --- | --- |
| CHMI | CHERRY HILL MORTGAGE INVESTMENT CORP | 1 | $4.24 |
| CLM | CORNERSTONE STRATEGIC VALUE FUND INC | 1 | $8.63 |
| CRF | CORNERSTONE TOTAL RETURN FUND INC | 1 | $8.42 |
| QYLD | GLOBAL X NASDAQ 100 COVERED CALL ETF | 1 | $17.87 |
I decided to one share of CHMI, CLM, CRF and QYLD. I'll give you a brief explanation as to why I bought.
First off, let us dive into Cherry Hill Mortgage (CHMI). Right now is not looking to good but that just means it is better for myself. Right now, analysts are saying to sell as the earnings report came out and shows the company missed their target goal. Even with this, I still stay the company is good to go.
Share Price – $4.24
Div. Yield – 13.92%
Div. Payout – $0.13 per quarter
Sector – Financials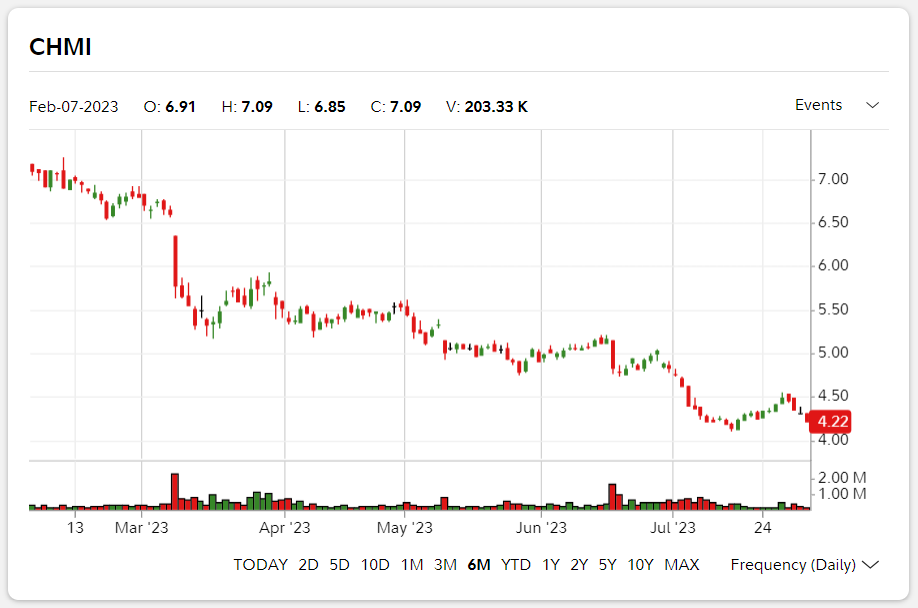 Secondly, we have CornerStone Strategic Value Fund (CLM). This stock is holding its own and is looking good. They have maintained a somewhat steady share price and consistently payout monthly.
Share Price – $8.63
Div. Yield – 20.67%
Div. Payout – $0.098 per month.
Sector – ETF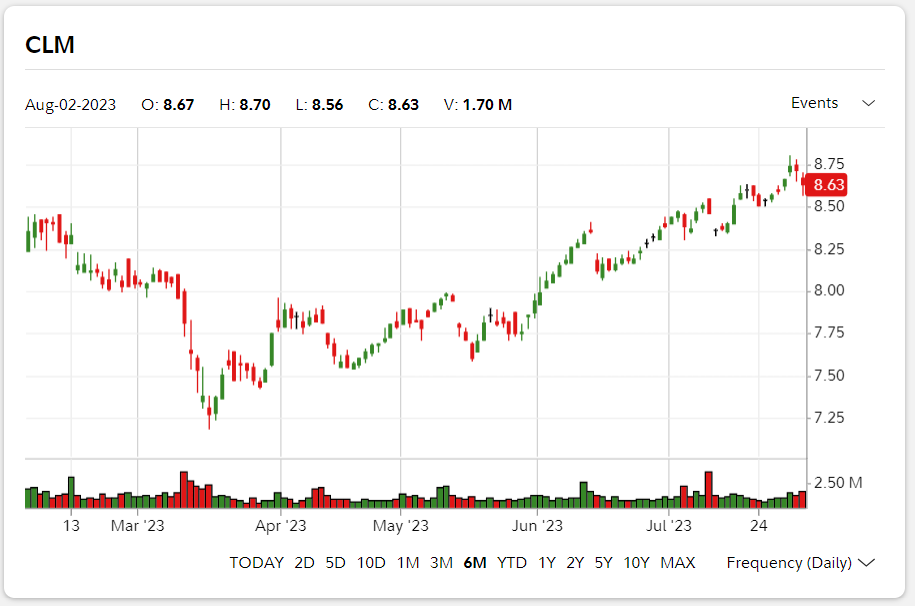 Third, we have have CornerStone Total Return Fund (CRF). Another offshoot of CornerStone that is holding its own. The stock is performing consistently and pays out monthly.
Share Price – $8.42
Div. Yield – 20.52%
Div. Payout – $0.118
Sector – ETF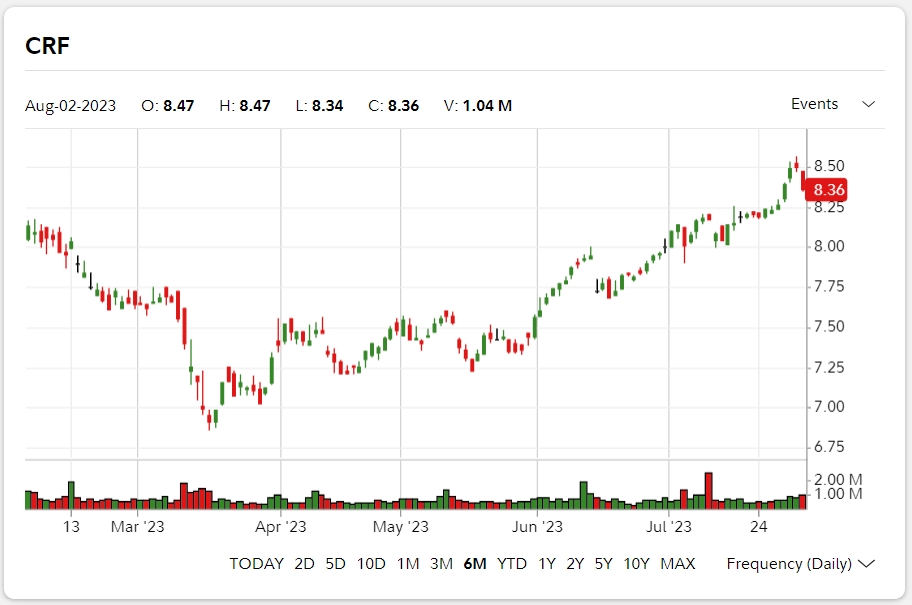 Lastly, we have Global X NASDAQ ETF (QYLD). Analysts are saying good things about this stock and its share price has remained somewhat steady. They pay monthly and pay pretty well. This I would consider a high yield dividend stock.
Share Price – $17.87
Div. Yield – 11.49%
Div. Payout – $0.179700
Sector – ETF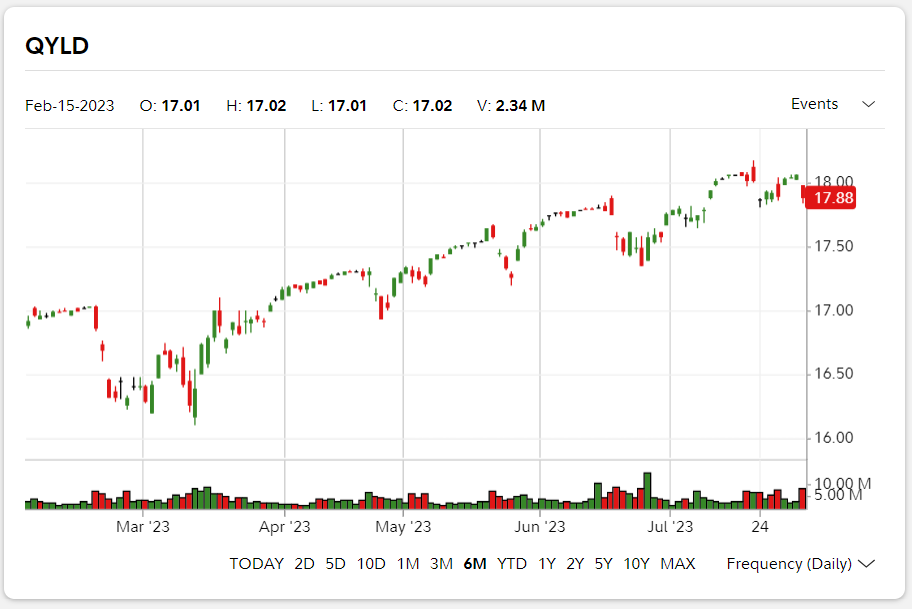 Thanks for reading and drop a comment below.