3 REITs With Over 6% Dividend Yields With Fantastic Earnings
When it comes to dividend investing, or investing in general, you want to find stocks that give back or will make you money. REIT is a good stock in that it encompasses a variety of real estate, which gives you a greater pool of revenue income for that stock. I own MPW but I became curious about other REITs that could benefit my portfolio.

First off, we have EPR Properties (EPR). This REIT owns and operates 363 movie theater chains, fitness centers, ski resorts, amusement parks and other recreational venues. They own real estate in 44 states and across Canada. That is a very impress portfolio. Right now, the current share price is $42.98 with a dividend yield of 7.73%. They pay a monthly dividend of $0.275.
Covid wreaked havoc on the real estate sector. Theaters took the biggest hit with no one being able to see movies. In the last year in half, moviegoers have been slowly coming back but this has not settled fears. Regal Cinemas helped by allaying some fears that their cinema chain was pushing through. They have recently entered a restructuring agreement and new master lease before its parent Cineworld's bankruptcy resolution. The new lease will cover 31 of the 57 theaters that regal leases.
Under the new lease, theaters will have triple-net leases, which provides $65 million in total annual rent and will increase by 10% every five years. In an effort to better their portfolio, EPR reduced its holdings with Regal buy taking back 16 of its theaters and EPR tends to operate five of those and sell the remaining.
EPR is looking up after its recent shifts. As of Auguest 2nd, they announced their second quarter operating results. EPR had estimates of $148.66 million and ended up with an increase of 7.77% resulting in increased revenue of $160.45 million in the second quarter of 2022. Year to date, EPR has had a return of 25.54% which makes it one of the best performing REITs of 2023.

My second pick, Vornado Realty Trust (VNO). The New York basedREIT owns and operates roughly 26 million square feet of office buildings and street-level retail establishments. Their cities of operation are New York, Chicago and San Francisco. The majority of its portfolio income, about 88%, is from its properties in New York. It has a market cap of $4.32 billion dollars. Its current share price is $22.54 and has a dividend yield of 6.76%
Aside from office and retail real estate, it owns and operators advertising signage as well. Some of their locations are Times Square, and Penn District of New York city. In addition, VNO has an interest in Alexander INC (ALX). This interest currently is at 32.4%. The REIT owns six properties in the New York City metropolitan area.
July 31st, VNO announced its second quarter earnings. They had an estimate of $441.78 million and saw an increase of 4.16% bringing their revenue to $453.49 million dollars in the second quarter in 2022.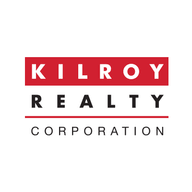 Lastly, we have Kilroy Realty Corp. (KRC). The REIT is based in Los Angeles, owns, and operates 52 offices, 14 retail spaces, six residential properties and eight life science properties. Currently, KRC is a member of the S&P Mid-Cap 400 Index. As of June 30th, KRC has a 86.6% occupancy rate for its life science properties and 88.6% leased. Out of 1,000 residential units, it has an occupancy rate of 92.7%.
KRC announced its second quarter earnings on July 31st. It had an estimated earnings of $279.06 million and had a 4.74% increase over revenue of $268.58 million in the second quarter of 2022. It has a current share price of $36.59 and a dividend yield of 6.19%.